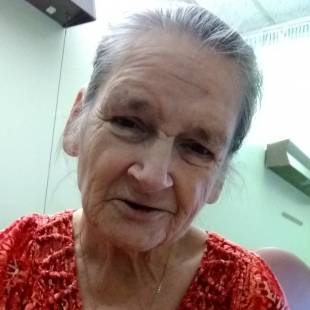 In Memory of Dorothy B. Fuller
September 30, 1939 - February 3, 2020
Resided in Utica, NY
---
Visitation
Utica
1123 Court Street
Utica, NY 13502
Service
Friedel, Williams & Edmunds Funeral and Cremation Services
1123 Court Street
Utica, NY 13502
Cemetery
Private Cemetery
---
Obituary
print this
Clinton – Dorothy B. Fuller, 80, of Utica, passed away peacefully February 3, 2020, at Lutheran Care in Clinton.
She was born September 30, 1939, in Forestport, to Clarence and Inez (Pierce) Fuller. Dorothy was a homemaker all of her life, and took pride in all of the daily activities that go with raising a family. Shopping and doing the laundry were among her favorites, along with tending to her many houseplants. She was never without a cat or two that needed pampering, along with an occasional dog. Parakeets were also a favorite of hers, along with various ducks. Dorothy was a person of strong Christian faith.
Survivors include a son, Richard "Dick" Keiser, and a daughter, Anne Fuller; grandchildren Leeiucen (Willie) Hargrove, Alexander Walker, Gabriel Drake, Theodore Bennett, Jr., Mariah Bennett, Camria Holdridge and Cameron Holdridge; four great-grandchildren, Isabela, Damari, Luciana, and Rajon; a sister, Marie Baulch; and a very close friend, Barbara Hargrove. She was predeceased by her parents.
Visitation is Friday from 4:30 p.m.-5:30 p.m. at Friedel, Williams & Edmunds Funeral and Cremation Services, 1123 Court Street, Utica, NY 13502. A brief prayer service will follow the visitation.
---