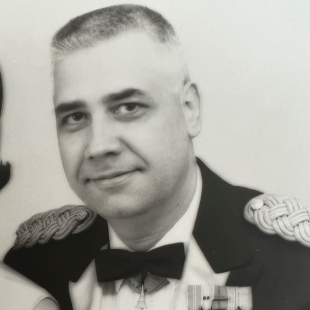 In Memory of Colonel James G. Hill
September 4, 2022
Resided in New Hartford, NY
---
Visitation
Private Visitation
Service
Private Service
Cemetery
Private Cemetery
---
Obituary
print this
Colonel James G. Hill, 95, of New Hartford, NY, passed away peacefully on Sunday, September 4, 2022, at St. Luke's Hospital in New Hartford, New York.
He was born at Fort Sam Houston, Texas. As the son of an Army family he lived at U. S. military bases in California, Maryland, Oklahoma, North Carolina, Kansas, the District of Columbia and Texas. He graduated from Texas Military institute and immediately enlisted in the United States Marine Corps during World War II. He served as a rifleman, infantry weapons instructor and was an enlisted aide to the Superintendent of the United States Naval Academy when discharged. After World War II he attended Creighton University and Hastings College, then commissioned a second lieutenant, Cavalry, United States Army. Until retirement in 1971, he served in armored reconnaissance and tank units as platoon leader, company commander, staff officer and battalion commander in Germany, Korea, Vietnam and the US. Staff assignments included services in the Central Army Group (NATO), U.S. Army Europe, and the Continental Army Command. Special assignments included service with the German General Staff, a special combat study group in Vietnam, and the Department of the Army Special Review Board. His last major assignment was as Commander of United Nations Forces Japan and United Nations Representative to the Government of Japan for Status of Forces matters (1967-71). He retired as a Colonel, United States Army.
He graduated from the University of Nebraska at Omaha (BGE) and The George Washington University (MS). He also graduated from the Army Command and General Staff College, Armor School and several specialized language (Russian) and intelligence schools.
Military decorations include the Legion of Merit, Meritorious Service Medal, Bronze Star Medal, Army Commendation Medal (awarded three times), The Most Noble Order of the Crown of Thailand, the Vietnam Cross of Gallantry and others.
He received the "Distinguished Service Award" from The State University of New York Institute of Technology. He was also a HCCC "Torchbearer" and Red Cross "Great Hero".
He came to Herkimer County Community College in September 1971 as Assistant Professor of Business, and continued as Dean of Administration and Treasure 1973-86 and Dean of Administration, Emeritus. After retirement, he was employed part-time as Business Development Representative for the Herkimer County Trust Company (1986-2002), SBU Bank (2002-2004) and with Partners Trust Bank (2004- 2007).
He was involved with several state, college and community groups including Utica School of Commerce Board of Trustees, Human Technology Corporation Board of Directors, Mohawk Valley Heritage Corridor Commission, Herkimer BOCES Dollars for Scholars. He served as: Chairman Governors Regional Economic Development Council (1986-1998); Member Herkimer County Chamber of Commerce Board of Directors (1972-2005), Salvation Army Board Member, Herkimer Rotary Club (1974-2000) Member, and United Way Member.
He will always be remembered for his generous and unending love and respect for family, his dedication to community, education and the number of lives he positively impacted with his guidance and support.
The family would like to thank the staff at St. Luke's for their excellent care, support and compassion.
He is survived by his daughter Bonnie L. Page of New York City, three grandchildren; P. Stephen Hodgkins, Jr. and his wife Allyson of Plano, TX, Stacey L. Lemmon and her husband Jerry of Whately, MA, Holly A. Scanlon and her husband Thomas of South Deerfield, MA and six great granddaughters; Lindsay and Haylie Hodgkins, Emily Johnson and her husband Bryant, Meredith Lemmon, and Samantha and Sydney Scanlon, and one great great grandson Brody Johnson. He also leaves countless friends, neighbors and colleagues whom he cherished and embraced as his own family. He was predeceased by his wife, Ruth L. Hill.
Honoring his wishes, a private family service will be held. Arrangements are with Friedel, Williams & Edmunds Funeral Home, New Hartford.
In lieu of flowers, friends may consider memorial donations to The Mohawk Valley YWCA Ruth L. Hill Fund, The Salvation Army or a charity of their choice.
---