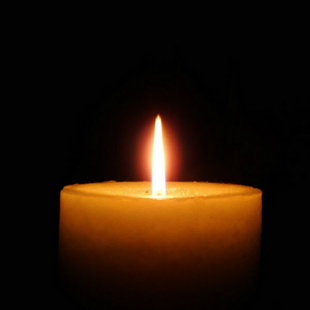 In Memory of Charles W. Crowe
April 1, 2018
Resided in Myrtle Beach, SC
---
Visitation
No Visitation
Service
Forest Hill Cemetery
2201 Oneida St.
Utica, NY 13501
Cemetery
Forest Hill Cemetery
2201 Oneida St
Utica, NY 13501
---
Obituary
print this
Charles W. Crowe age 83, formerly of New Hartford, died Sunday, April 1, 2018 at his residence in Myrtle Beach.
Born in Cambridge, OH, he was the son of the late Clarence and Marguerite Crowe. Mr. Crowe retired from the Hormel Company in 1995 after 35 years of service. He was a member of the "Over 40" group in Myrtle Beach and was also a member of the Dallas Lodge No. 231, F.&A.M. - Pittsburgh, PA. He was an avid swimmer and athlete. He was preceded in death by his wife of 35 years, Joanne Lee Crowe.
Survivors include a daughter, Julie Higgins and her husband Terry of Lees Summit, MO; a son, Todd C. Crowe of Eunice, LA; a granddaughter, Alivia J. Crowe; a grandson, Alex Crowe; girlfriend, Carolyn Weber of Myrtle Beach; many nieces and nephews and his beloved dog "Duke" and cat "Mango".
Our Dad was a son, brother, uncle, cousin, friend, athlete, husband, business man, father, dog and cat lover, boyfriend, gardener and grandpa. All of these, he did with all of his heart. He wasn't perfect but he loved life to the fullest. If we can follow his example in just a small way we think that will be the best way to honor him and his legacy.
A memorial service will be held at 4:00 PM Friday, April 6, 2018 at Goldfinch Funeral Home, Beach Chapel. A service will be held Monday at 10:00 AM at Child's Chapel in Forest Hill Cemetery, Utica followed by burial.
In lieu of flowers, memorial contributions may be made to the Alzheimer's Association, 1105 48th Ave. N. Suite 109 Myrtle Beach, SC 29577.
Arrangements are with Friedel, Williams & Edmunds Funeral and Cremation Services.
---