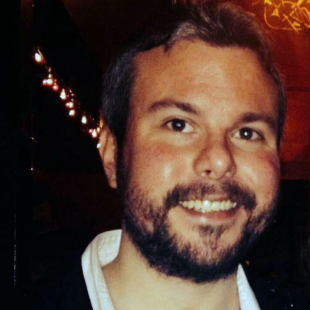 In Memory of Brian Sfinas
June 10, 1986 - February 1, 2018
Resided in Longmont, CO
---
Visitation
Private Visitation
Service
Private Service
Cemetery
Private Cemetery
---
Obituary
print this
Brian Sfinas passed away February 1, 2018 at Longmont United Hospital, Longmont, CO after a brief illness.
Brian was born June 10, 1986 in New Hartford, NY. He was a graduate of Whitesboro High School and attended Utica College.
Brian was both an author and musician. He published two books - The Sexual Adventures of Time and Space for which he was awarded the AIA Seal of Excellence in independent fiction as well as The Darkest Of Sons Will Rise. Brian also wrote and produced many songs - Columbus Day will always be his mom's favorite.
He is survived by his mom and her husband Melissa and Ryan Williamson, his brother, Kristos Sfinas; sister, Caitlyn Loucks - as well as his sister-in-law Taylor Loucks. He was immensely proud of both his brother and sister and the love he had for them was immeasurable. He is also survived by his Gram and Pop, June and Neil Eberley, who he had an extraordinary bond with - from drawing house plans for Pop's as a young boy, to days spent at Panther Mountain playing scrabble, as well as watching Wheel of Fortune and Jeopardy with his Gram. He also leaves his Nanny, Isabelle Sfinas. Brian was fortunate to have spent extended time with all three while growing up. The love Brian had for his grandparents was one that was treasured by all.
He leaves numerous aunts and uncles, with special mention of his godparents, Mark and Dawn Eberley as well as Guy and Shannon Eberley, and Jodie Wiggett. Dawn and Jodie loved Brian like he was one of their own and they always held a special place in his heart. He also leaves many cousins, including Andrew, Matthew, Adam, Jacob and Scott.
There will be no calling hours. A private service will be held at the convenience of the family. 
"One Day I'm going to run away to a place where it's always Columbus Day or night, I'll be feeling alright always" Bri - I'll always look for you writing poems at the top of every hill, under an oak tree where you still feel happy………………….as you have always said since you were a little boy - I love you most for always, my favorite sweetheart.
---