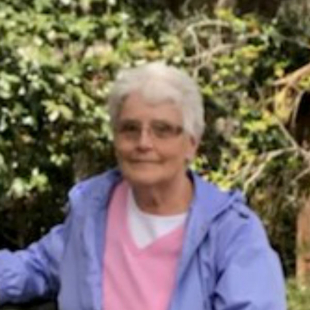 In Memory of Bonney Jean (Mackey) Ennett
April 17, 1949 - June 30, 2019
Resided in Westmoreland, NY
---
Visitation
New Hartford
13 Oxford Road
New Hartford, NY 13413
Service
Friedel, Williams & Edmunds Funeral and Cremation Services
13 Oxford Road
New Hartford, NY 13413
Cemetery
Holland Patent Cemetery
Rt. 365
Holland Patent, NY 13354
---
Obituary
print this
Bonney Jean (Mackey) Ennett, 70 of Westmoreland went home to be with the Lord on June 29, 2019.
She was born April 17, 1949 in Harrisburg, Pennsylvania, the daughter of the late Layton and Mary Mackey Jr.
She received her education at Camden Central School in Camden, NY. In 1995 she graduated from Mohawk Valley Community College with a degree in Health Information/Medical Records Technology. In 1998 she graduated from SUNY Utica/Rome with a Bachelor's Degree in Health Information Management completing also a double major in Health Services Management receiving a second Bachelor's Degree in that field. She was employed with St. Elizabeth Family Practice until her retirement in 2001. She also was a volunteer in the Health Information Department at St. Luke's Hospital for several years which she really enjoyed.
She was married to the late Ralph Allan Ennett on April 25, 1970 in Rome, New York for 38 ½ years. Surviving Bonney are two sons, Kevin Ennett and his wife Deana of Watauga, TX and Adrian Ennett and his wife Nicole of Niagara Falls, NY; grandchildren Ethan Patrick Ennett, Chloe Marie Ennett, Samuel Allan Ennett and Lucas Christopher Ennett who were the light and joy of her life. She was predeceased by another son, Patrick Aaron Ennett on July 11, 1995.
She is also survived by her brother Jeffrey Mackey of Verona, NY. Also surviving are several nieces and nephews as well as several great nieces and nephews.
Bonney was very active in music, a favorite hobby since early childhood. She was a member of the Floyd Community Instrumental Ensemble since 1987. For several years she served in the capacity of Assistant Director and also served as the Music Librarian for 20 years. She was a member of the Ensemble's Board as well. She was also a member of the Utica College Concert Band, Mohawk Valley Community College Concert Band, The Friends of the Shrine Band, and The Licorice Sticks Clarinet Quartet. She was also a member of the Hamilton College Oratorio Choir at Hamilton College.
She was a member of Resurrection Assembly of God in Clinton New York. She served as a member of the church's Worship Team playing her Flute and also sang when God led her to. She was also a member of the Church Council for two years.
She was a member of the Mohawk Valley Christian Women's Club as the Music Coordinator responsible to get musicians to provide the music portion of their luncheons at Hart's Hill Inn.
Calling hours will be on Wednesday, July 3, from 10:00 am to 12:00 pm at Friedel, Williams and Edmunds Funeral and Cremation Services, 13 Oxford Rd. in New Hartford. Funeral services will follow at the funeral home 12:00pm. Interment will be in Holland Patent Cemetery.
In lieu of flowers, donations may be made for Library Music for the Floyd Community Instrumental Ensemble in care of Charles Coville, the ensemble director. Envelopes will be made available at the funeral home.
---